Aralco on Apple Systems | Moe's Home Furnishings Collection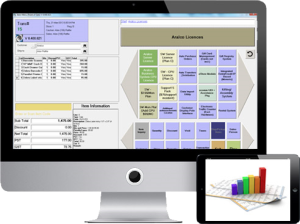 Aralco running on Apple hardware. A beautiful system in a beautiful setting . . .
Moe's Home Furniture with 50,000 sq.ft. on three floors, located in Vancouver, BC, Canada, recently upgraded all their Aralco POS hardware to Apple's all-in-one hardware which not only looks beautiful, it has given this designer's,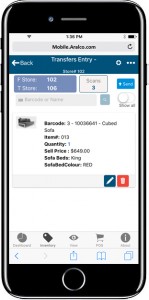 'super-chic' location a very clean look to their counter space. With the addition of Aralco's upcoming mobile application running on their favourite Apple iPads it will be a great and efficient atmosphere for their staff and customers.
A message from Sara Samieian
(General Manager, Retail Division)
At Moe's we seem to spend most of our time talking about our customers. We love beautiful furniture, accessories and décor, and so do the people who visit our stores. Because of that, we make a point of putting you first.
Come to Moe's and see for yourself.
As a family-owned business for over 20 years, we understand how important your home is. It's a place that reflects who you are, but it also needs to be practical and beautiful. At Moe's we believe in feeling good about our home environment and we think you do too. That's why our stores are warm and inviting to visit and our people are friendly and welcoming.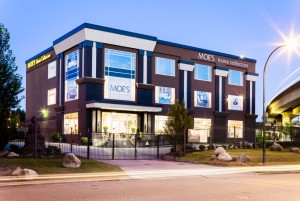 When you visit Moe's you'll sense the care and attention we've put into our selections and displays. You'll find unique items that we've designed to suit the most discerning tastes. And, you'll feel the world coming together in one place – a store that vibrates with home furnishings and decor from every corner of the planet.
Our company believes in creating a wonderful and stimulating shopping experience. Visit Moe's showroom and see for yourself.